Everyone loves Thanksgiving. It's one of the few holidays where it's socially acceptable to eat so much that you're ready to knock out after. But if you're vegan, the choices at the dinner table can be…… scarce, for a lack of a better word.
If it's your turn to host Thanksgiving dinner this year, or you just wanna bring a vegan-friendly dish to the potluck, why not wow your guests with some delicious, healthy, and filling vegan Thanksgiving recipes? We promise that these dishes are so good, everyone will be reaching for seconds.
There are appetizers, sides, mains, stuffing options, and even desserts! With this list, you can have an entirely vegan (and yummy) Thanksgiving feast without the turkey.
Vegan Thanksgiving Appetizers
This recipe is tart, sweet, and a super refreshing way to start off your Thanksgiving dinner.
If you're pressed for time or you're just feeling lazy, this pumpkin hummus is the perfect fall-themed appetizer.
It might not have real cheese, but even your non-vegan friends will love this dish.
This dish might be a bit more labor intensive, but it's so Instagrammable and delicious that we think it's worth it. Your guests will agree.
Make this dish with our eggplant caponata and you can set up your own bruschetta station!
This dip is so yummy and simple. Plus, all you need to buy is some chips and you have one of the easiest side dishes ever!
Vegan Thanksgiving Main Dishes
This dish uses cranberries, sweet potatoes, and pecans – it tastes just like fall in one bowl. While this recipe does use goat cheese, you can just exclude it or use a vegan substitute!
If you have family members that are fans of the traditional turkey dinner, try making these meatballs for them. They're just as delicious and filling.
Shepherd's pie is a Thanksgiving classic – here's a vegan version that's just a little healthier, but still just as tasty.
Meat lovers, rejoice – this vegan version of deep South meatloaf tastes just like the real thing.
Pumpkin curry is the perfect fall dish, and it makes a great main for Thanksgiving. Add some vegan roti on the side and you'll have a delicious and unique main this holiday.
Vegan Thanksgiving Side Dishes
While mayonnaise isn't usually vegan, you can just use a vegan version for this recipe! We promise it'll be just as good.
It wouldn't be Thanksgiving without some mac and cheese on the side. Luckily, this dish can easily be turned vegan.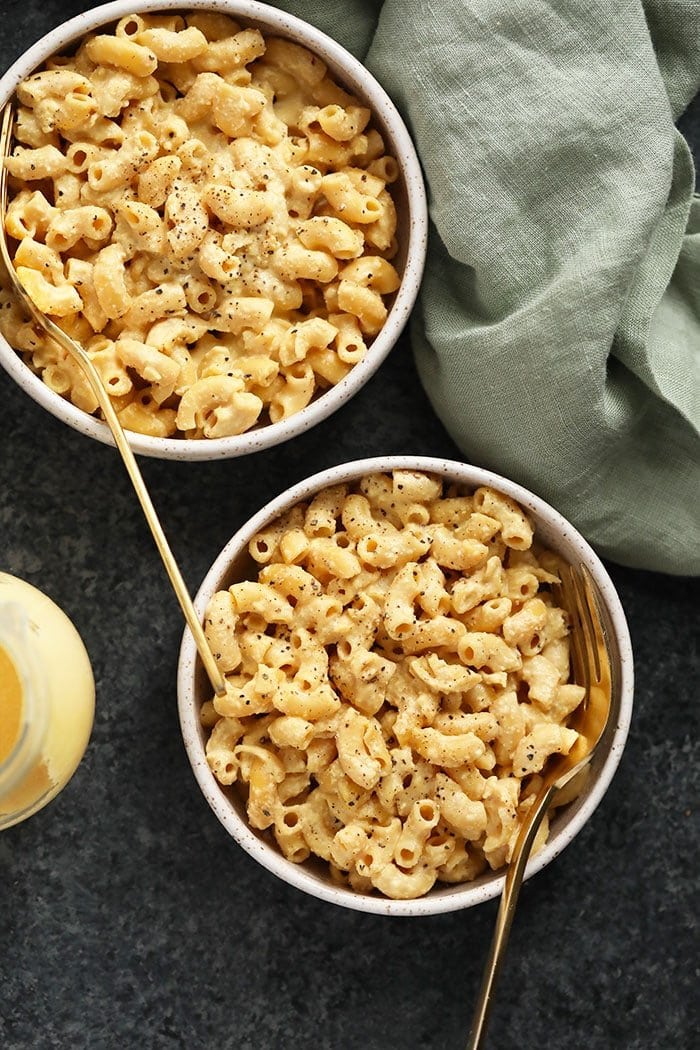 These mashed potatoes are just as creamy and buttery without all the dairy.
This butternut pasta bake is the ultimate vegan-friendly comfort food for Thanksgiving.
Roasted veggies are a Thanksgiving tried and true favorite. They're already vegan friendly as it is!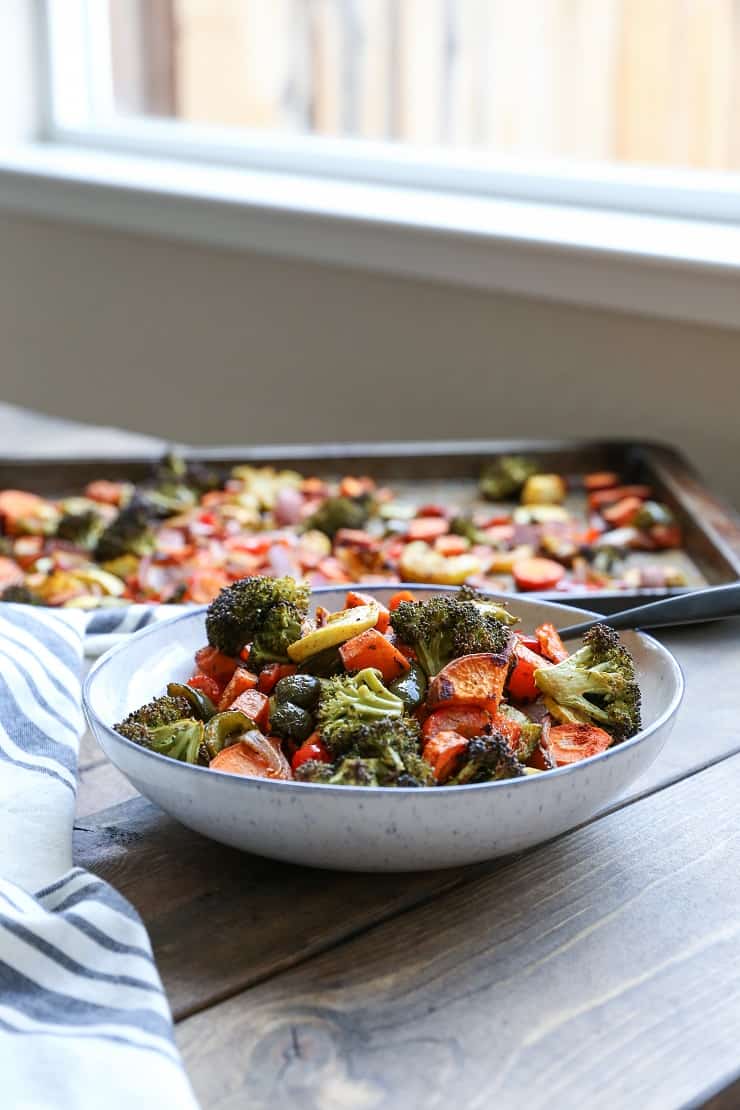 Vegan Thanksgiving Stuffing Recipes
This stuffing recipe uses healthier carbs and is filled to the brim with fruits and veggies. Plus, it tastes amazing.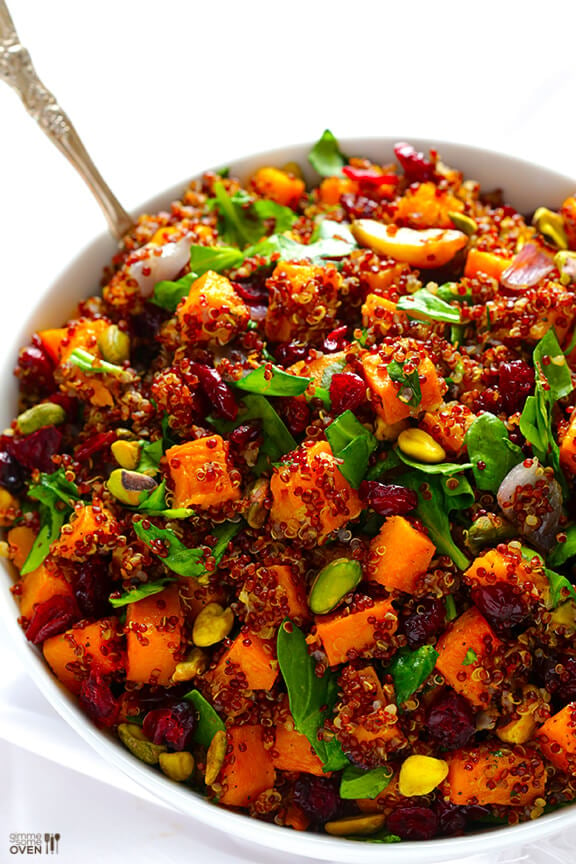 If you're looking for a more traditional stuffing, don't worry. We got you covered. This tastes just like the traditional stuffing you had growing up.
This stuffing option is sweet AND savory, and has an amazing texture from the crunch.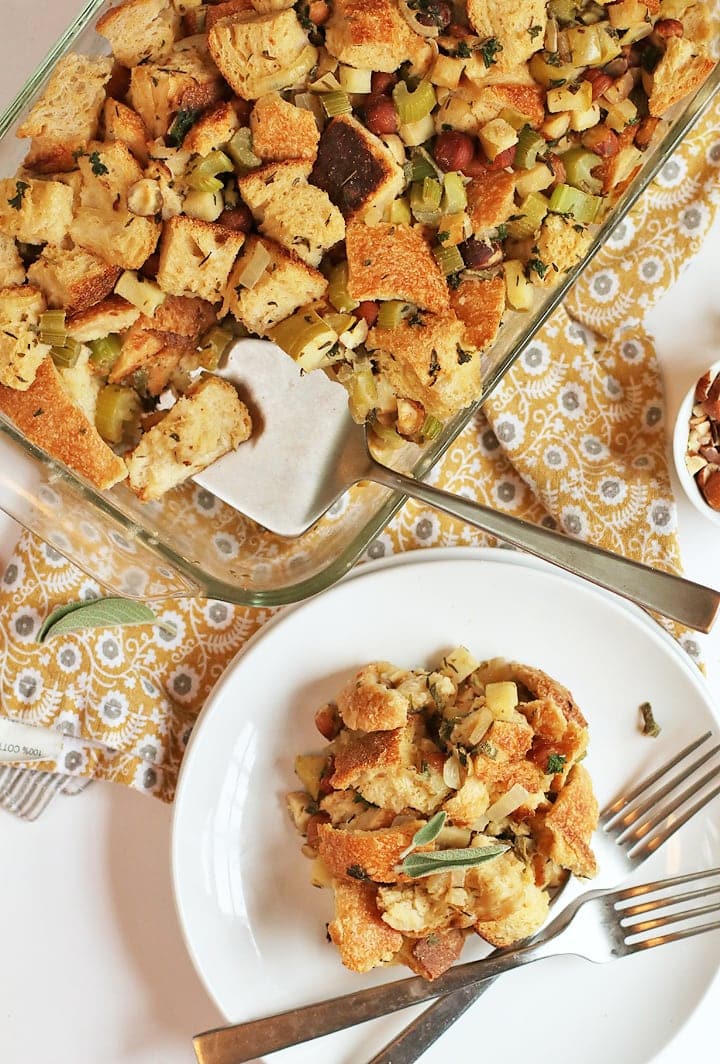 This stuffing recipe is hearty, seasoned, and moist. What else do you really need from a good stuffing?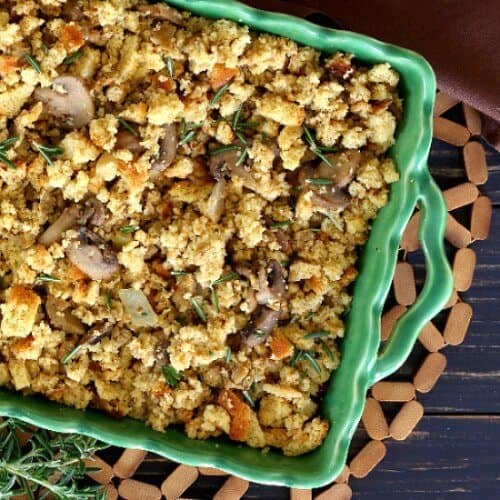 Here's another super traditional stuffing recipe that's been made vegan-friendly.
This cornbread dish uses mushrooms instead of meat to give that hearty, smoky flavor that makes stuffing so delicious.
Vegan Thanksgiving Desserts
All you need to do is throw your ingredients in, mix everything, and bake to have some super delicious desserts.
This version of sweet potato casserole is made with a ton of whole foods, only requires 10 ingredients, and tastes just like it did when you were young.
This is the ultimate pumpkin bread recipe. It's sweet, soft, and filled with amazing things.
You only need 10 ingredients and 1 hour to make some delicious and fun-to-eat apple crumb bars! Plus, they're vegan and gluten-free. How much better can it get?
This pumpkin tart uses almond flour and a praline topping to create an extraordinary vegan Thanksgiving dessert.
Cinnamon buns are an essential fall/Thanksgiving dish. You can have a delicious, moist and soft version without all the eggs!